A smile can go a long way. This simple expression can make your interactions with people go that little bit better. It can put someone at ease or brighten their day. When you feel self-conscious about your smile, it's no surprise that this can have a negative effect on your confidence. Elmsleigh House Dental Clinic is here to help. At our modern practice in Farnham, cosmetic dentistry is used to enhance the appearance of your teeth and gums, so you can smile with confidence. There are lots of different treatments to choose from, which means your treatment can be tailored to suit your needs.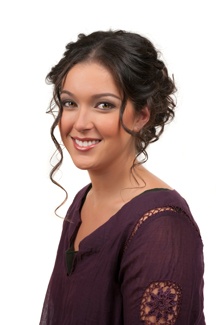 Explore your options
Our highly trained dentists are dedicated to guiding you through the world of cosmetic dentistry in Farnham. With their know-how and experience, a personalised treatment plan will be put together, which may include one or several of the following options:
Teeth whitening: with our custom-made mouth trays and a clinically safe whitening gel prescribed by our dentists, you can achieve brighter, whiter teeth from the comfort of your own home;
Cosmetic bonding: teeth with rough or worn edges, pits or grooves, or even small gaps, can be smoothed over and reshaped using a special material colour-matched to your teeth;
Veneers: thin porcelain shells attached to the fronts of your teeth can give them a whole new look, with size, shape and colour all designed to meet your needs;
Crowns: tooth-shaped porcelain caps can restore cracked, broken or decayed teeth for a healthy smile;
Teeth straightening: a variety of modern braces, fixed or removable, can resolve problems with crooked, crowded or spaced out teeth;
Gum contouring: reshaping your gum line to deal with a gummy smile or receded gums can improve the look of your smile.

Our experienced dentists will thoroughly examine your teeth and gums to find out which treatments will be both safe and effective to help you achieve the smile you've always wanted. In our capable hands, cosmetic dentistry in Farnham can give you the chance to makeover your smile.
Arrange your first consultation by calling 01252 713797 or emailing info@elmsleighhouse.co.uk today. Our friendly staff are waiting to help you get the smile you've always wanted.
Alternatively, click here to request an appointment online.