In recent years, cosmetic dentistry has increased in popularity as it addresses a lot of aesthetic problems that cannot be fixed adequately with conventional dentistry. Cosmetic dental treatments can greatly enhance your smile and boost your confidence and self-esteem.

At Elmsleigh House Dental Clinic, we offer a wide variety of cosmetic dentistry treatments such as teeth whitening, porcelain crowns and veneers, and cosmetic bonding and teeth reshaping. Our experienced cosmetic dentists will listen to your concerns and help you determine what you like or dislike about your smile. We will then discuss your goals with you for improving your smile with cosmetic dentistry in Farnham and decide which treatment (or treatments) is ideal for your unique situation.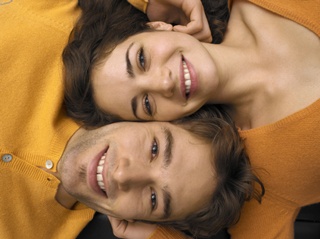 Teeth whitening

Teeth naturally yellow as we age, but smoking and some food and drinks can also cause discolouration. At Elmsleigh House Dental Clinic teeth whitening is a safe treatment that involves the use of custom-made, high-quality trays. Your dentist will take impressions of your teeth in order to create these trays, and you will be shown how to wear them along with the bleaching agent at home. You will need to wear the trays for a period of time specified by your dentist and you should continue using the bleaching agent until you have achieved a shade you are happy with.

Porcelain crowns and veneers

Porcelain crowns are a practical solution for both cosmetic and restorative issues. Not only can they cover severely discoloured, misaligned, or chipped teeth, but they also support and protect already damaged teeth. Veneers, on the other hand, are designed to improve the aesthetics of your teeth by covering their surface with a clean, thin shell of material that is coloured to match your natural teeth. Porcelain veneers can conceal chipped, cracked, discoloured, misshapen, crooked and gapped teeth. Both treatments can improve the overall appearance of your smile.

Cosmetic bonding

Bonding is among the easiest and least expensive cosmetic dental procedures. At our practice, it involves the application of a tooth-coloured composite resin to repair decayed, chipped, fractured and discoloured teeth, to make teeth appear longer, and as a cosmetic alternative to metal fillings.

To learn more about cosmetic dentistry in Farnham, contact us today.

For further information or to book an appointment, call the Welcome team on 01252 713797, email info@elmsleighhouse.co.uk or click here to request an appointment online.