Are you one of those people who isn't entirely happy with their smile, but does not really need or want to go the whole way with cosmetic dentistry techniques to create a whole mouth makeover?
Then maybe cosmetic bonding and tooth reshaping are for you. At Elmsleigh House in Farnham, cosmetic dentistry offers subtle and quick ways to fix small imperfections, such as filling small gaps, smoothing over rough edges and filling in chips.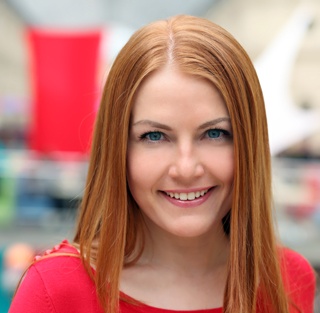 Our range of Cosmetic dentistry in Farnham includes using the latest tooth-coloured materials to hide small defects on the surface of your teeth, and fill in shallow pits and grooves, rebuild worn edges and even smooth over any slight overlaps between your teeth.
When you come to us for cosmetic dentistry in Farnham and choose to have bonding, we match the colour of your teeth to the latest hard-wearing dental resins. Resins are essentially a special plastic material. Once the right shade has been chosen, the dentist slightly roughens the surface of your tooth, and applies a conditioning liquid, in order to help the resin to bond to your tooth.
The resin comes in putty form, which means that your dentist can then use their skills and artistry to mould it and smooth it over the imperfections to create a shape that blends in seamlessly with the rest of your teeth. Once the desired shape is achieved, the resin is hardened using an ultra-violet light or a laser. After the hardening process, has been completed, your dentist can further trim and shape the resin, and also polish it to create the same sheen as your other teeth.
For more information about our cosmetic dentistry in Farnham, click to download our free brochure and find out how we can improve your teeth and smile.