"I had a 'fast ortho' [anterior alignment orthodontic] treatment at Elmsleigh House in 2018. Cathleen [Perrin], my dentist, was great, very calm and professional and obviously very experienced. She explained everything very clearly at the beginning, and her standard of work was excellent throughout the treatment.
The results (after just 5 months) were amazing, and I was very, very pleased with the outcome. In fact, the results were so good that Elmsleigh House asked to use a photo of my teeth in their ortho brochure!
I wouldn't hesitate to recommend Elmsleigh House (and Cathleen if you are considering faster orthodontics) for any dental work" Nathan, Basingstoke.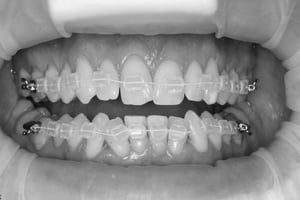 Cfast faster orthodontic braces were used to align Nathan's top and bottom teeth.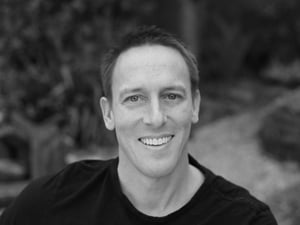 After Cfast straightening, Nathan is delighted with his straight smile!
Kostas Spathoulas is our Specialist in orthodontics who offers other systems to move children's and adults' teeth into position, and accepts referrals for complex cases. Click for more information.