For all your cosmetic dentistry in Farnham, Elmsleigh House Dental Clinic is the place to go. We offer numerous treatment options to improve your smile. With us, your dental worries and woes can be over. You will be able to gain the confidence to smile and laugh again.

Your options for cosmetic dentistry in Farnham can start with more affordable treatments, such as replacing your traditional silver filling with white fillings. You can go all the way to more extensive procedures, such as dental implants or a full smile makeover.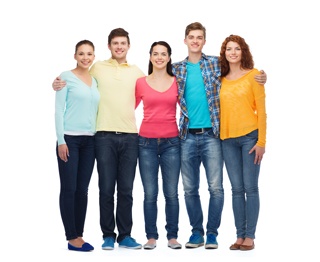 What is a smile makeover?

The importance of a smile cannot be overstated. It is the first thing that many people will notice about you. It can leave a lasting impression on strangers or friends, and can play an important role in your confidence and self-esteem.

Improving your smile is one of the greatest investments that you can make in yourself. Our team at Elmsleigh House Dental Clinic in Farnham can design a smile makeover specifically to your requirements that can transform and improve not only your appearance, but also your quality of life.

We will use a combination of various cosmetic procedures, including teeth whitening, crowns, veneers, gum contouring and white fillings to make your smile the best it can be.

For your cosmetic dentistry in Farnham, we will design your treatment plan around your individual needs, with no two smile makeovers being the same. This dedication to personalised treatment allows us to deliver superb results every time.

Our smile makeovers begin with a comprehensive smile assessment, where we will discuss the best way to create the smile that you have always dreamed of. Each patient is different, and the structure of their teeth may have different needs to consider for their cosmetic dentistry in Farnham.

Why choose Elmsleigh House Dental Clinic?

We will always listen to your needs and concerns and explain all the treatment options available to you before any dental procedure is undertaken. With this information, we will plan a treatment specifically for you. The smile of your dreams can become a reality if you choose us for your cosmetic dentistry in Farnham.

For further information or to book an appointment, call the Welcome team on 01252 713797, email info@elmsleighhouse.co.uk or click here to request an appointment online.