Easter is approaching, the evenings are getting lighter, children are on school holidays and the weather is (hopefully) going to warm up for the long weekend ahead. However, Easter is also a time to indulge in the chocolate eggs, bunnies and chicks that line our supermarket shelves!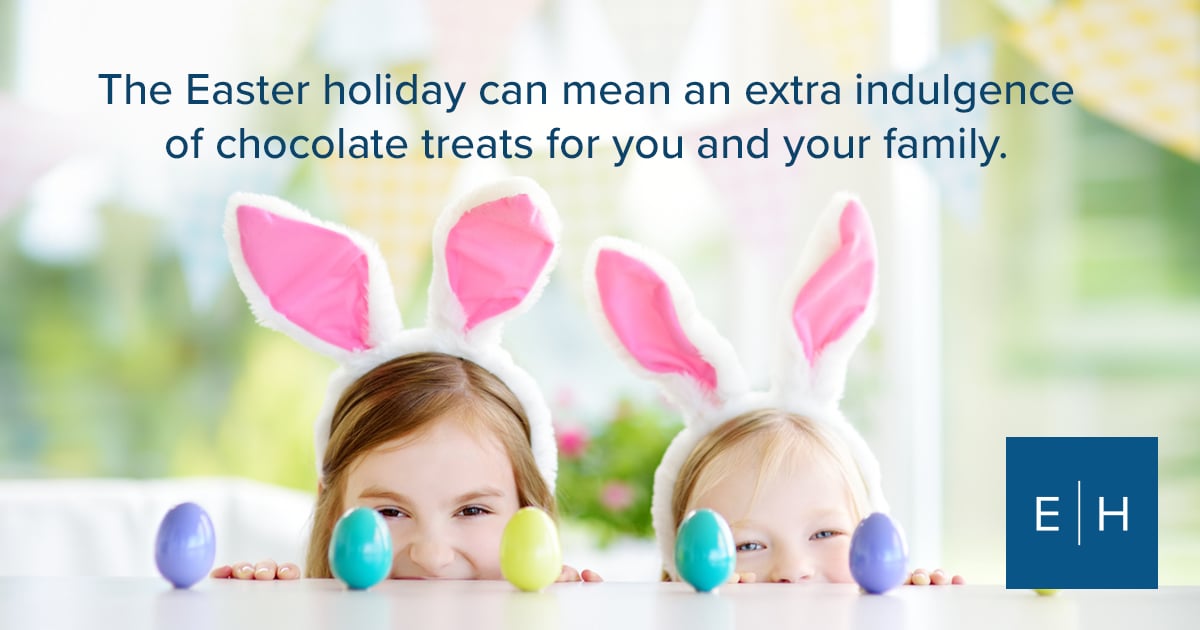 Shockingly though, the average child will eat eight whole Easter eggs! With child oral health on the decline in the UK and one in four five-year-olds facing tooth decay in three to four teeth, it's time to take action to help look after children's and adults' teeth this Easter!
Click to read our Guide to a teeth-friendly Easter and find out some:
At Elmsleigh House Dental Clinic in Farnham, Surrey, we are not against chocolate! Everyone should be allowed to indulge from time to time, but at this chocolatey time of year, it is important to be aware of the damage constant snacking on sugary treats can do to your oral health, as well as your general health!