Elmsleigh House is proud to support the dental charity Bridge2Aid as a Gold Unity Partner.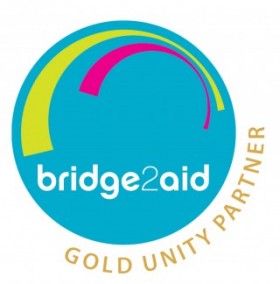 Bridge2Aid trains rural-based health workers in developing nations in emergency dental care. As a result of our sponsorship, we trained medical worker Emerenciana, who passed her training last May.
Here is an update from Bridge2Aid.
"After passing her training, Emerenciana returned to her clinic in Morogoro ready to start treating her community, all thanks to your sponsorship.
Like all of our trained Clinical officers, Emerenciana has had regular follow ups with both the District Dental officer and the Bridge2Aid team based in Mwanza. She has been using the basic emergency dental skills she learnt on our programme on a weekly basis to ensure that her community no longer has to suffer in silence. You may recall that Emerenciana serves a very rural and poor community; thanks to the training that you sponsored, Emerenciana now has the skills to ensure that her patients don't miss school or work. She has been able to provide treatment to 95% of people attending her clinic in pain from dental issues; almost a third of these would have had to be referred to the District Hospital before she received her training.
Emerenciana has also been passing on key oral health messages to those that attend her clinic for whatever reason, teaching them how to look after their teeth regularly and the importance of good oral hygiene, helping to combat dental issues before they arise.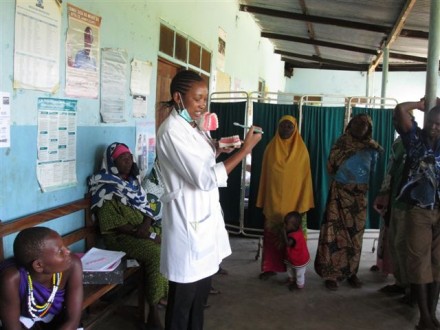 Your sponsorship has had a direct affect on those living in Emerenciana's community, and we are really grateful for that support.
In 2016, the total number of Clinical Officers trained by Bridge2Aid since our first programme reached 452 – that's an amazing 4,500,000 people that now have access to safe emergency dental treatment, thanks in no small part to our Unity Partners who have sponsored us over the years. In addition, our training provided free treatment to 7,712 people – that's more than the population of Dursley where our UK office is based! What an impact your support makes - thank you from the Bridge2Aid team."
Elmsleigh House continues to support this worthwhile charity.