No smile is entirely perfect, but you may need some extra help to get your teeth looking as healthy and straight as possible. Dentists have been using braces to fix a variety of bite and alignment issues for generations.
Children visiting the dentist at an early age have the opportunity to treat bite and jaw problems promptly in order to avoid the need for more complex treatments in the future. Adults who missed out on this can become self-conscious about their crooked and overcrowded teeth. Cosmetics aside, this can also lead to difficulties with biting and chewing, making mealtimes less enjoyable.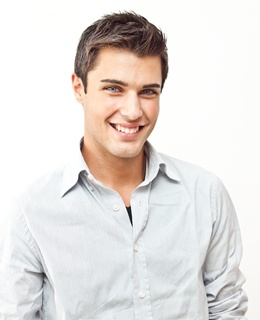 Our services
At Elmsleigh House Dental Clinic, our teeth straightening specialist, Dr Kostas Spathoulas, will examine your teeth thoroughly to determine what type of treatment suits you best. He will attend to your concerns, and will perform a full examination with the aid of 3D technology. He will then create a customised treatment plan detailing your different options and the costs involved.
For patients who are looking to straighten misaligned teeth, fix gaps between teeth, straighten protruding or crowded teeth and eliminate bite and jaw problems in Farnham, braces are an ideal option.
Our Farnham dental clinic offers a variety of teeth straightening treatments including:
Damon braces
Damon braces fit exactly like traditional metal braces but instead of employing brackets to tighten and adjust the braces accordingly, Damon braces use a slide mechanism. This means that the wires and brackets move more naturally with the teeth as they shift slowly into position.
Incognito braces
Incognito lingual braces offer a truly discreet solution to crooked teeth. They look just like metal braces with the exception that their brackets are made of cast-gold and they are fitted on the backs of your teeth. Incognito braces work just like regular braces and are great for treating a range of teeth straightening cases, from mild to complex.
Invisalign
Invisalign consists of a series of removable, transparent aligners, which allow you to get beautiful straight teeth discreetly. Your dentist will provide you with new aligners up to every 2 weeks. These aligners are designed to shift your teeth little by little towards their final positions.
To learn more about braces in Farnham, please call the welcome team on 01252 713797.