With dental technology advancing, gone are the days when traditional braces were the only option. Removable braces such as Invisalign are ideal for moderately crooked or crowded teeth, whereas clear and lingual braces provide a viable option for those who do not like the effect of metal braces. Fast-track treatments such as Cfast braces and the Inman Aligner, on the other hand, can help straighten adults' teeth in as little as a few weeks. So how do you choose which type of brace is right for you?
At Elmsleigh House Dental Clinic in Farnham, our dedicated dentists, Kostas Spathoulas, Cathleen Perrin and Sarah Francis, will examine your teeth thoroughly and help you decide which type of brace system suits your individual needs. Cathleen Perrin offers a free consultation to adults to establish if fast-track teeth straightening treatments would be suitable for you.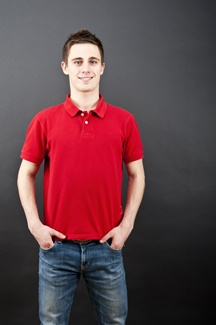 Our options
For patients who are looking to straighten their crooked or crowded teeth, remove gaps and improve their bites, braces are a viable option. Metal braces are made of high-grade steel brackets and wires, and are one of the most popular teeth straightening methods available. Modern metal braces are less bulky than they used to be, and for this reason they are more appealing to teenagers and adults. However, metal braces in Farnham are suitable for everyone, since they can correct a wide range of dental problems, no matter how serious they are.
At Elmsleigh House Dental Clinic, you can also find low friction Damon braces, which are more comfortable to wear. They are ideal for children and young adults since they ensure that there is enough space left for their adult teeth to emerge.
Incognito and Invisalign braces, on the other hand, are invisible braces, which may be fitting for older teenagers and adults who are image-conscious. Incognito braces are metal braces that are attached behind the teeth. Invisalign braces in Farnham consist of custom-made, transparent, removable aligners.
Click here to listen to Kostas Spathoulas, our Specialist in Orthodontics in Farnham, talk about customised braces for all ages.
Finally, Cfast braces and the Inman Aligner are straightening treatments for adults who wish to straighten their front teeth quickly and effectively. Cfast braces are attached to the teeth discreetly, whereas the Inman Aligner can be removed.
Click here to watch how Cathleen Perrin used Cfast braces to straighten Emily's teeth in only six months!
For further information or to book an appointment, call the Welcome team on 01252 713797, email info@elmsleighhouse.co.uk or click here to request an appointment online.