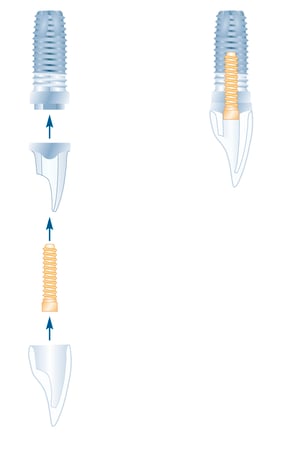 If you have lost one, several or all of your teeth, dental implants offer the best long-term solution for most people. Essentially 'bionic roots', these small titanium screws integrate with your jawbone and actively prevent bone loss. The dental implant then provides a secure anchor for your crown, bridgework or denture, which are securely attached and made to look, fit and function just like your natural teeth.
Dental implants allow people to eat, talk and smile with confidence, knowing that their replacement teeth appear natural and their facial contours are preserved. This is important as when you are missing teeth, your gum and bone shrink away, resulting in signs associated with extreme aging. By placing dental implants, your jaw bone is stimulated sufficiently to maintain a healthy, vital structure.
Dental implants in Farnham
With over 30 years of expertise in placing dental implants, Tim Thackrah leads the dental implant team at Elmsleigh House Dental Clinic. Tim Thackrah, Hugh Cowley, Hans-Dieter John, Kit Spears and Manoj Tank use implants of the highest quality made from pure titanium, which have been developed extensively since first pioneered by Professor Per-Ingvar Brånemark in the late 1950s. He showed that if a titanium implant was placed in healthy bone, the surrounding bone will grow on to, and attach to, the titanium surface in a process called 'osseointegration'. This enables the implant to act as a 'root' and securely hold your replacement tooth or teeth in place. Beware of cheap implants though, as some designs and materials are based on limited research and can fail. Our Farnham dentists offer expertise, the latest technology and the best materials to ensure exceptional results.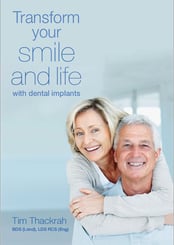 We have many happy patients who have said that dental implants have literally transformed their lives!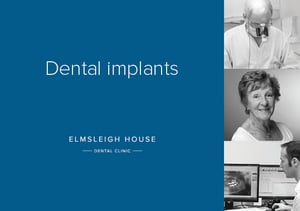 Click to read our dental implant brochure >
Book a dental implant consultation with one of our experienced implant dentists in Farnham on 01252 713797.