Dentures are a common dental aid used to replace some or all of your teeth. If you have missing teeth or are about to lose your teeth then they are a great option you can consider.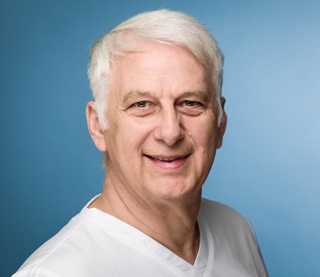 At Elmsleigh House our Clinical Dental Technician (CDT), Frank Johnson, offers a FREE denture consultation to talk you through all your options when you visit Elmsleigh House Dental Clinic, Farnham.

Dentures are a relatively simple, quick solution and the process begins with fitting.
Fitting
In order for you to have a good experience with dentures, they need to fit well. Many of the common issues that people have with dentures are down to nothing more than a poor fit. Frank, our CDT, will take impressions of your teeth or gums to begin to shape the dentures you need. If you have recently had teeth removed then you may need a refit at some point in the future as your gums will change shape as they heal.

If you have partial dentures, the synthetic teeth will be placed to appear in the gaps and mounted on a plate. This is supported on your remaining teeth so they need to be in reasonably good condition to withstand the extra work. It may be that you will need to see a dentist before proceeding with denture treatment to determine the suitability of this for you; Frank can determine this at your FREE denture consultation.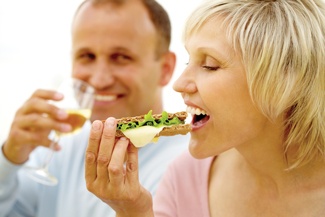 Early days
When you have dentures in Farnham, they will take some getting used to initially. You may use a dental adhesive to help you keep them in place at first. Most people find this is unnecessary once they get accustomed to the subtle grip required to hang on to the dentures.

For a short time, your speech may be affected if you do not pay conscious attention or are talking fast. Over time, you will be able to return to normal speech patterns. If you cannot, then speak to Frank at Elmsleigh House Dental Clinic as he is likely to be able to help.
Long term
In the long term, dentures in Farnham are a useful budget solution. You may need to adapt your eating methods to allow you to eat certain foods but, once you have done that, you should find your food range to be broad.

You need to clean your dentures thoroughly to maintain freshness and include your gums in your hygiene routine. Many people find they prefer to take their dentures out at night to give their gums a rest. When you do this, it is important to keep them moist.
For more information or to book your FREE denture consultation with Frank Johnson, call the Welcome team at Elmsleigh House Dental Clinic on 01252 713797, email info@elmsleighhouse.co.uk or click here to request an appointment online