Easter is upon us, and is a time to relax, enjoy the beauty of spring and indulge in chocolate treats! However, we must be mindful of our dental health, especially as fewer than three in ten children saw a dentist last year! Even before the pandemic, dental decay was the top reason for 5–9 year olds to be admitted to hospital, so dentists fear numbers may rise this year. As dentists are open and safe to visit, reinstating regular dental check-ups will help prevent problems developing. Call our Welcome Team on 01252 713797 or
click to request a callback online.
Five tips to looking after your teeth at Easter

Eat Easter eggs at meal times to prevent snacking throughout the day, which puts teeth under constant plaque acid attack.
Look for low-sugar alternatives or different Easter gifts. Plan a trail or walk to promote a fun, active lifestyle.
Drink plenty of water to keep your body hydrated, wash away food particles from your teeth, and to strengthen and protect teeth with fluoridated tap water.
Teach children good habits, such as healthy eating, exercising and brushing their teeth well.
Brush teeth at least twice a day for two minutes with toothpaste containing >1450ppm fluoride and see your dentist for regular check-ups. In our short video filmed pre-Covid pandemic, Gill our hygienist shows you how to clean your teeth effectively; click to view.
Click to read our full Guide to a teeth-friendly Easter.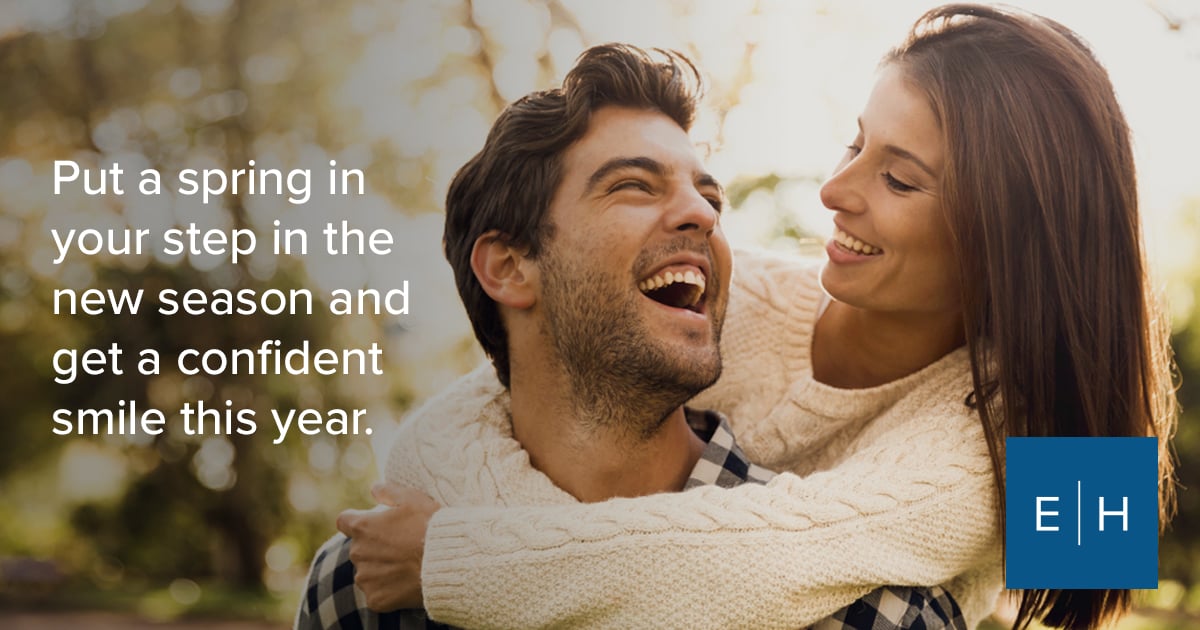 Clocks have sprung forwards, so spring into action and get the dental care you need! We are thankful to have remained open since June 2020 with enhanced and stringent safety protocols in place to protect our patients and team. We continue to review all guidelines, and often go above and beyond to ensure that we continue to provide our full range of dental treatments in the safest possible environment.
Click to read your patient journey during Covid-19 and our new way of working at Elmsleigh House Dental Clinic to protect our patients and team during Covid-19 and beyond. You can also click here read about our new way of working in our recent blog and watch our short video below.
Our patients' safety is paramount, and we are delighted with feedback that they value the care given:
"I felt wholly safe and comfortable with the new infection control systems in place. Everything was made easy and clear. I couldn't have felt in a safer environment. Excellent safe and friendly team. Thank you!" Mrs H.
"I would like to thank Hugh and Meena for their outstanding level of care, patience, kindness and understanding they gave me during surgery. The surgery is immaculate, and all Covid precautions are in place and strictly adhered to. I would also like to thank Georgie who contacted me and kept me informed via telephone and email communications. I highly recommend Elmsleigh House Dental Clinic" Miss S.
Team news and congratulations!
We would like to congratulate Domi and Ellen for being promoted to joint Lead Dental Nurse, and to Lisa to Senior Dental Nurse! They have considerable experience as dental nurses assisting our dentists, specialists and clinicians at Elmsleigh House, and will lead and share knowledge with the dental nurse team.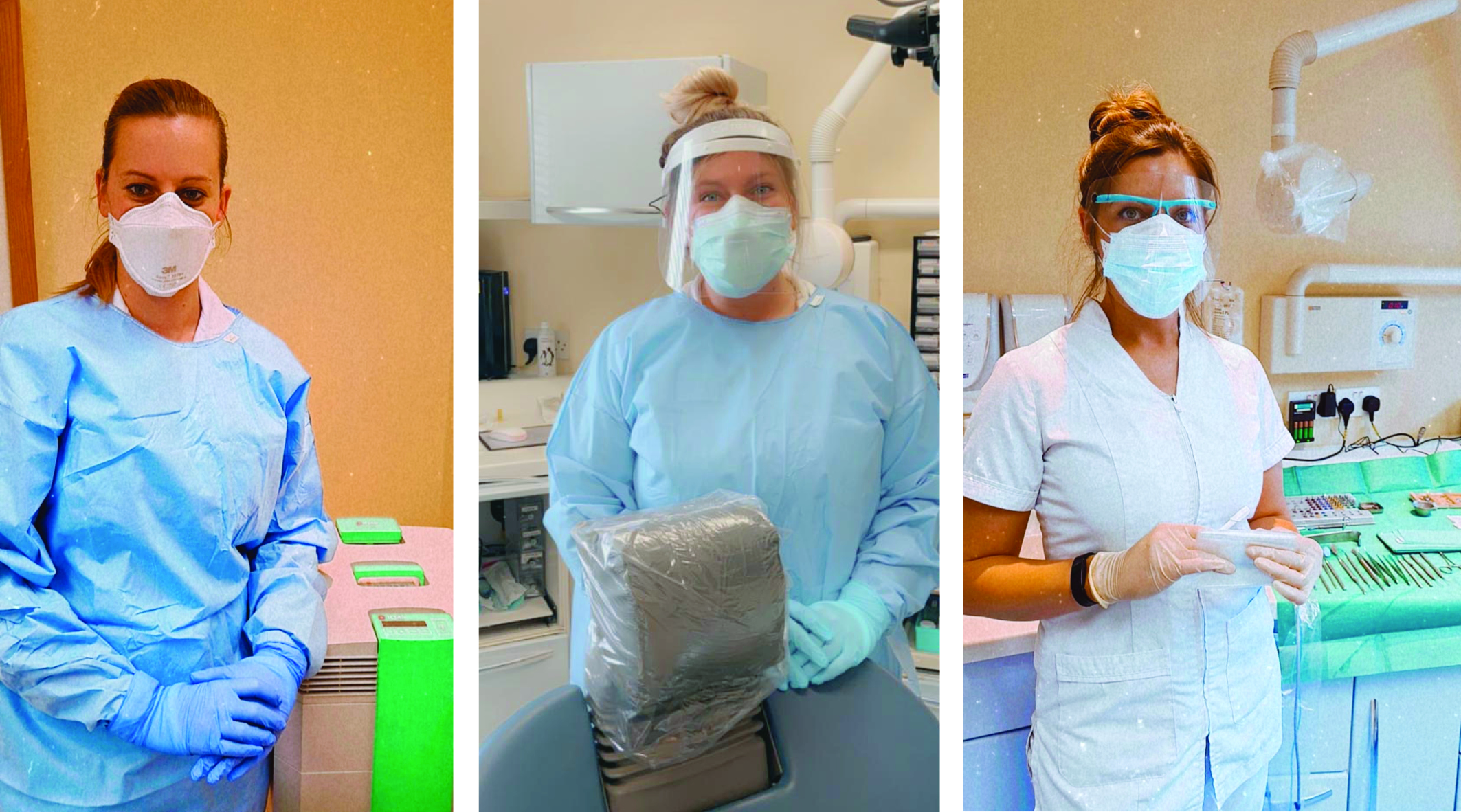 We would like to wish Susan a wonderful retirement after working a phenomenal 45 years at Elmsleigh House! She has worked as our dental nurse, receptionist and administrator, and will be truly missed. Congratulations to dental nurse Izzie on the birth of Freddie! And we are very proud of our dental hygienist Katrina, who is supporting the Covid-19 vaccination programme as a clinical supervisor. Big congratulations to Cat our Practice Manager and MD and to dental nurse Sophie who both celebrated milestone birthdays this month! We have lots to be grateful for!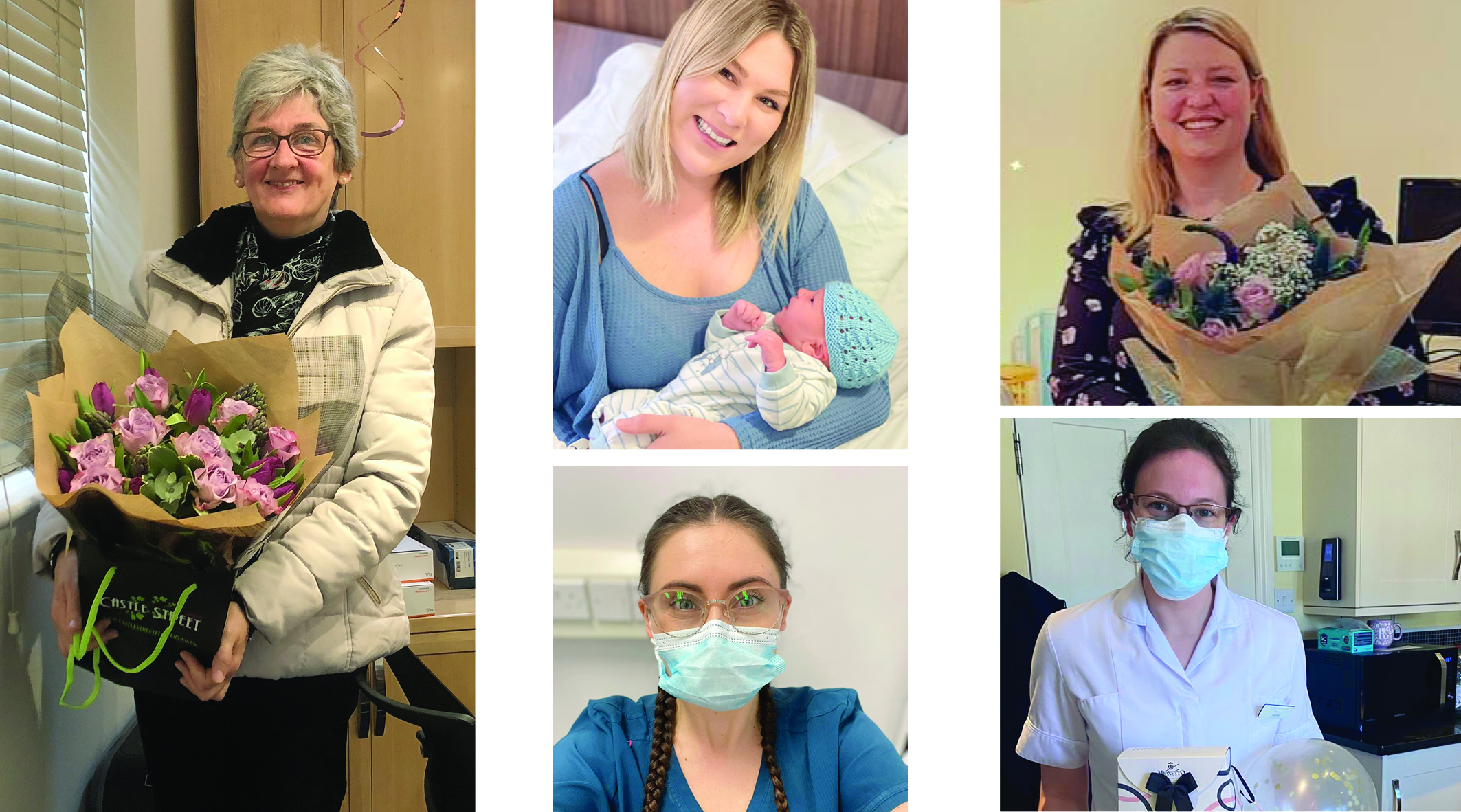 Contact us
It is important to see your dentist regularly to maintain your dental health and detect any problems early. Please do not hesitate to get in touch for more information about our safety procedures or to book your dental appointment on 01252 713797 or email info@elmsleighhouse.co.uk.
Click here to request a callback online.